Within the ancient Daintree Rainforest you can find the amazing Prickly Katydid (Phricta spinosa).
Also known as Giant Spiny Tree Crickets or Spiny Legged Rainforest Katydid, these beautiful insects spend the day quietly stretched out on the trunks of trees, blending perfectly with the bark and lichen.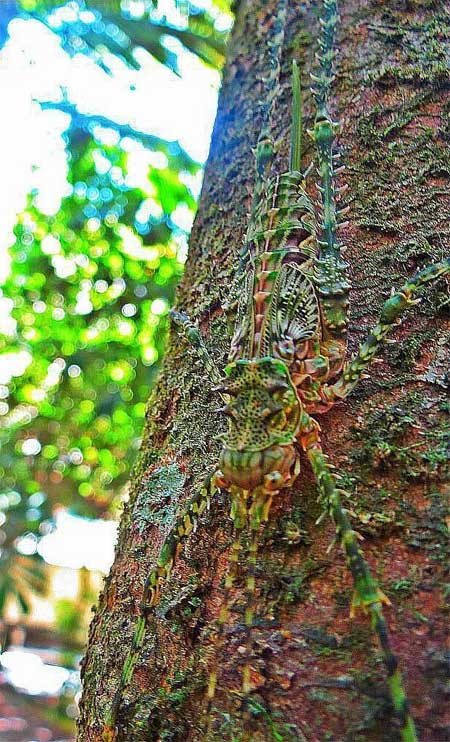 Although the adults can reach sizes of around 10cm plus antennae, they are such masters of camouflage that it usually takes a well trained eye to spot one. Even then, we always recommend to our guests that they take a close up photo.  Only when zoomed in on later is it possible to truly appreciate the spectacular colouring and details of their exoskeletons. The psychedelic patterns, shapes and colours of the Prickly Katydid are mesmerising.
Breeding season for the Prickly Katydid
The males are powerful "singers" and loudly serenade the females who listen to the song with the "ears" on their forelegs. After a successful "love song" the female will lay her eggs down on the floor of the forest, when hatched the young will make their way up the trees to the forest canopy where they spend much of their time.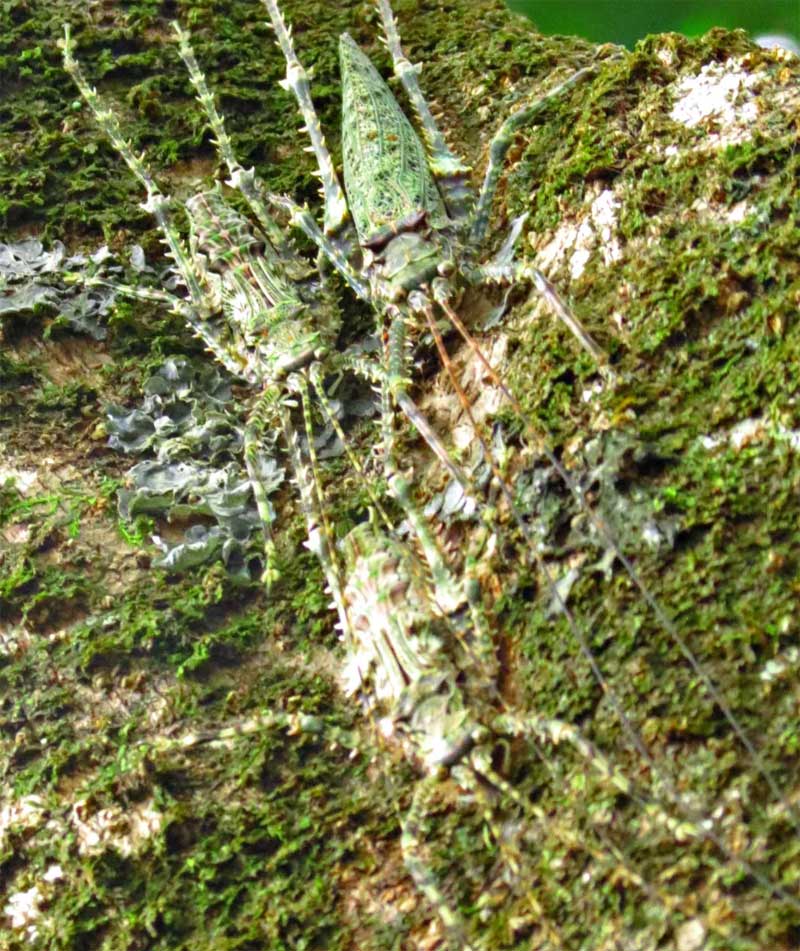 During the stormy summer weather in the Daintree the Prickly Katydids move down the trunks of the trees to a safer spot avoiding the danger of high winds and driving rain and it's usually at this time that we spot them on our tour.
According to the Museum of Victoria, this species was only described by science as late as 2005 which does go to prove what an effective concealment artist it really is.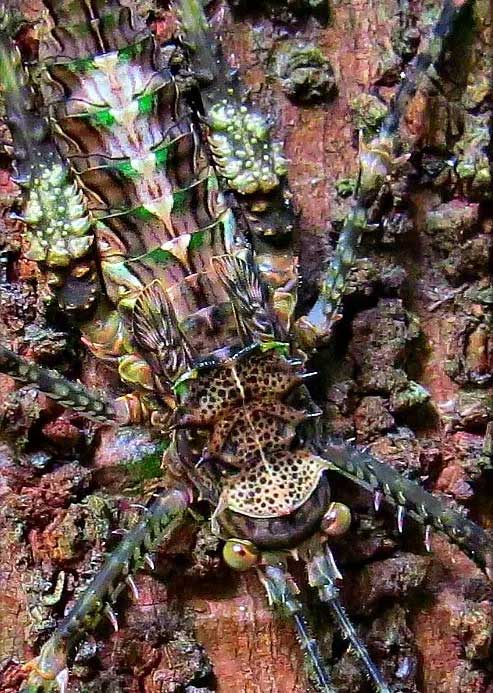 The Daintree Rainforest, it's a land as old as the dinosaurs and it never stops surprising.